Bumi Playground
Update:
Donations are now closed as we have reached our funding goal. Thank you to everyone who gave so generously! If you're still in a giving mood, please consider making a
General Donation
to Bumi Sehat Foundation.
Bumi Sehat and a dedicated group of Ubud families have joined forces to design and build a new children's playground at Bumi Sehat in Nyuh Kuning Village.
Inspired by Steiner philosophy, our community play space will cultivate imagination and exploration, designed for the children's safety and creativity.
The project is estimated to cost 40.000.000 IDR (approx 3,000 USD) and will be built in 2 phases. Phase 1: Landscaping the playground site to become a harmonic and playful space. Phase 2: Manufacturing and installation of recycled Ironwood play equipment.
We invite our community… parents, grandparents, businesses people and Bumi Sehat supporters to contribute to this exciting project.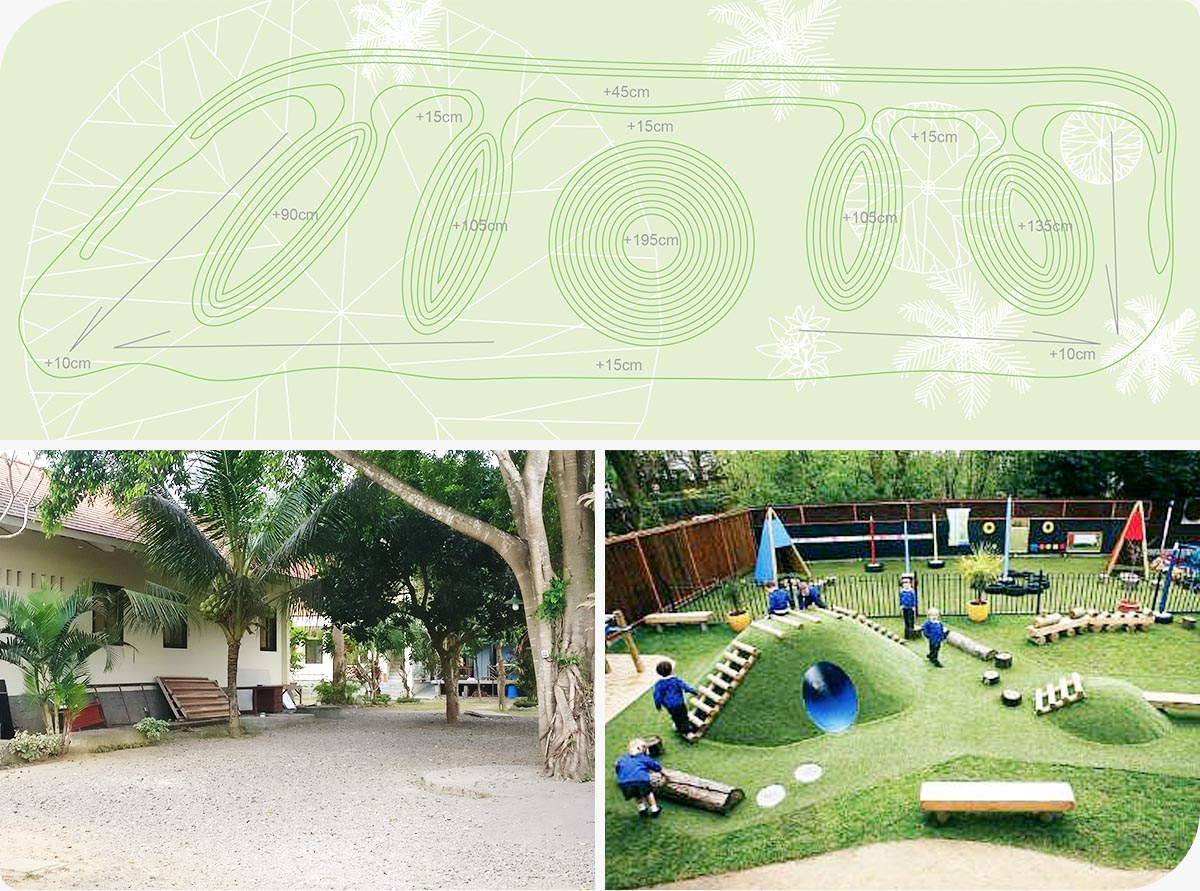 1. Design schematic  2. Playground site  3. Design inspiration